It's gonna take me a little time to put this one together, but I've been meaning to add my own "true story" for awhile and just haven't made time to do it yet.
In the spring of 2008 I made my 2nd trip to the Superstitions from New Hampshire, and my first goal was to hike to Willow Springs and back to explore where Adolph Ruth supposedly was dropped off by Keenan and Purnell to camp prior to his disappearance in 1931.
I decided I wanted to hike in from the Carney Springs direction, so started out just after sunrise.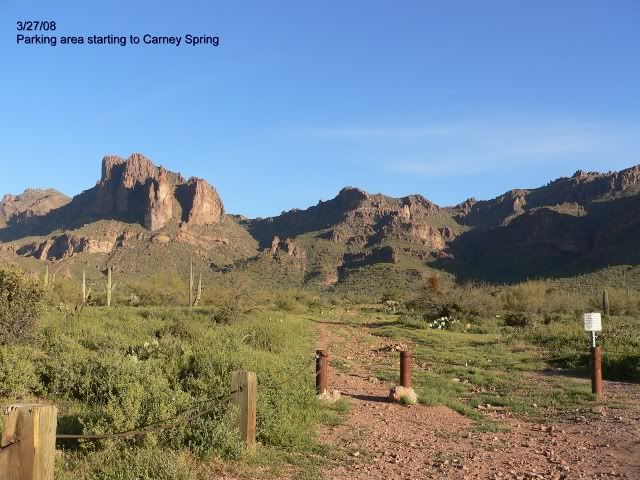 The hike up took a little while mostly because I was out of shape and it got pretty steep, but it was well worn and with a few little breaks it wasn't bad. The views along the way to the top were great and eventually I ended up in the little saddle where I took in the views and started down into West Boulder Canyon...
...
I'll continue the trip down into West Boulder Canyon and beyond tomorrow