That's excellent info Beth. That USGS site is pretty informative.
"In general, synthetic diamond prices for grinding
and polishing range from as low as $0.10 per carat
to $0.95 per carat. Strong and blocky material for
sawing and drilling sells for $1.50 to $4.75 per carat."
I think a pound of 60/90 silicon carbide lapidary grit used for tumbling goes for about $4.00 lb.
Of course that is a far different type of diamond, I believe,
then the synthetic diamond wheels use in industrial grinding.
Wheels for carbide saw blades range in price from $200.00 to $400.00 dollars a wheel
My lapidary wheels ranged in price from $80.00 to
$220.00 depending on grit size and obviously
totally different in construction from
the industrial diamond grinding wheels.
None of the above really explains the structure or
the amount of carets in any of these type of products.
Grinding wheel termonlogy gets confusing quick
And to confuse matters even more there is viable industry
in recycling diamonds carets from what I call the slurry of grinding.
I keep the slurry from my lapidary work. As a silly notion,
I wonder if I can recover some carets of diamond from it?
All I need is heat, pressure and lots of time and luck.
Just silly a notion!!! But still I keep it.
Because its full of strange minerals that want
to morph into something .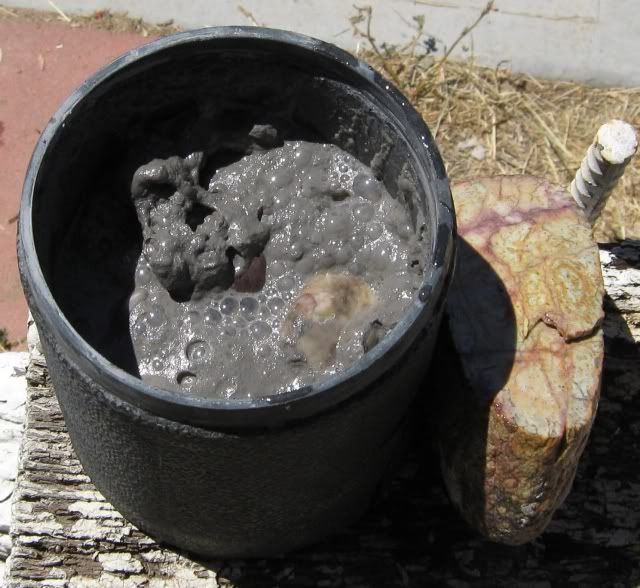 But to get back to prospecting! 700.00 a lb is pretty healthy pickn's.
Heck on my job I move 16 tons in a day
& what'dya get? We know the song …