Hi Terry,
Do you know what kind of plant this is?
To my knowledge, it only grows in one small canyon in the Superstitions. I have never see it growing anywhere else.
It has a silver look to it, but it is just a fragile powder like coating. If you rub the coating off, it is green underneath the silver.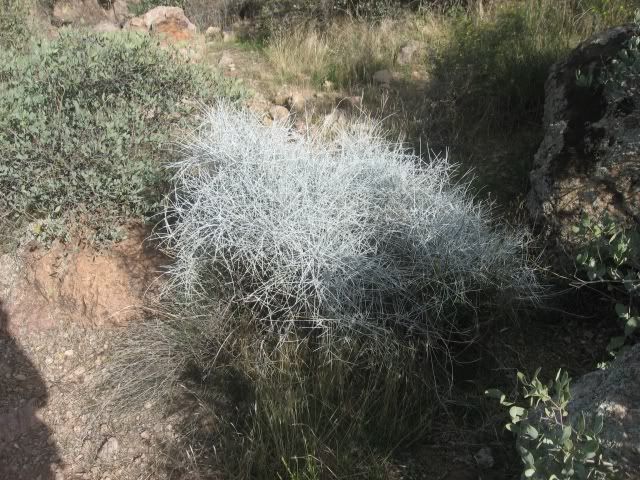 Jim