This is for all you Google Earther's that think you have something over on the people who have a lot of time on trail out in the field.
Long before computers and Google Earth. The Old Timers used aerial survey photos put out by the USGS. These photos had a resolution far better than anything you will see on Google Earth today, and actually showed old trails, that are no longer visible standing right on the ground today.
The screen-shots below are from a series done in 1967. As you can see, you could easily make out individual bushes, without the help of any kind of magnification.
There was a series done back in the late 40's that were even higher resolution, and you could get a magnified stereo (3-D) viewer for, that allowed you to see individual rocks in a fire ring, made by the old cowboys, who worked cattle in the mountains back then, (if you knew where to look).
You have wondered why some of us are not impressed with Google Earth?
Now you know!
If Google Earth ever gets that good. it will still be too late. Most of the old trails are all overgrown now, the rocks from the old-old fire rings have settled into the dirt, and are no longer visible, and vegetation now covers whatever tailing piles used to exist out there.
Google Earth is great for planing a trip along maintained trails,
or looking at where you have been. But that's about all.
Don't laugh at the tools the Old Timers used, compared to what you have today. You should be so lucky to have what they had to work with!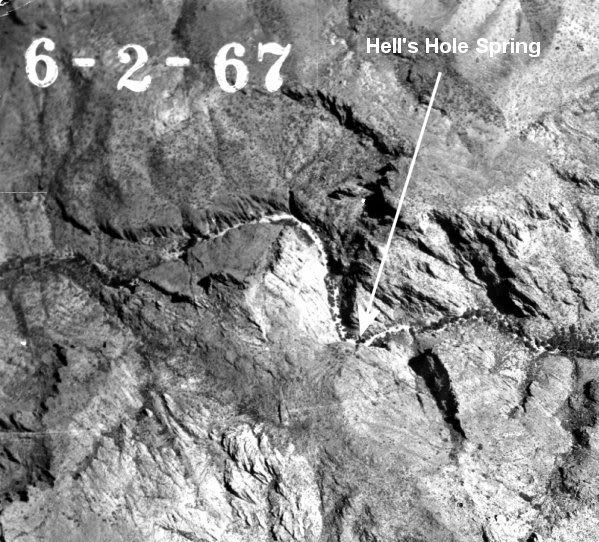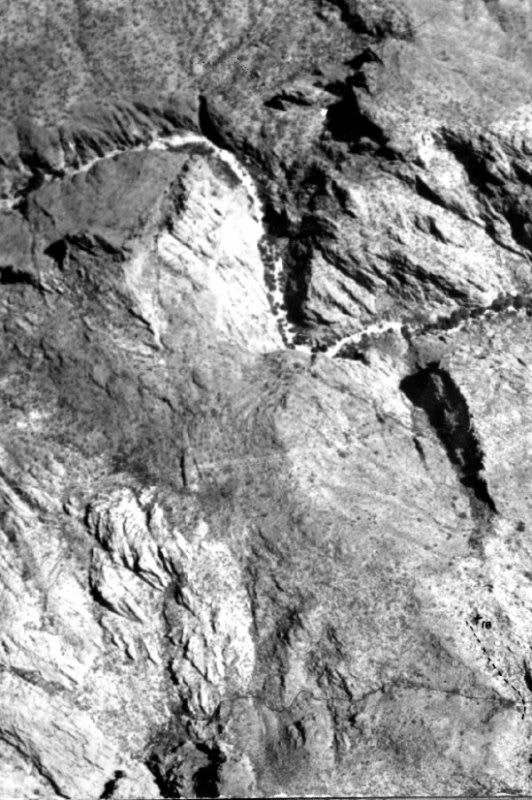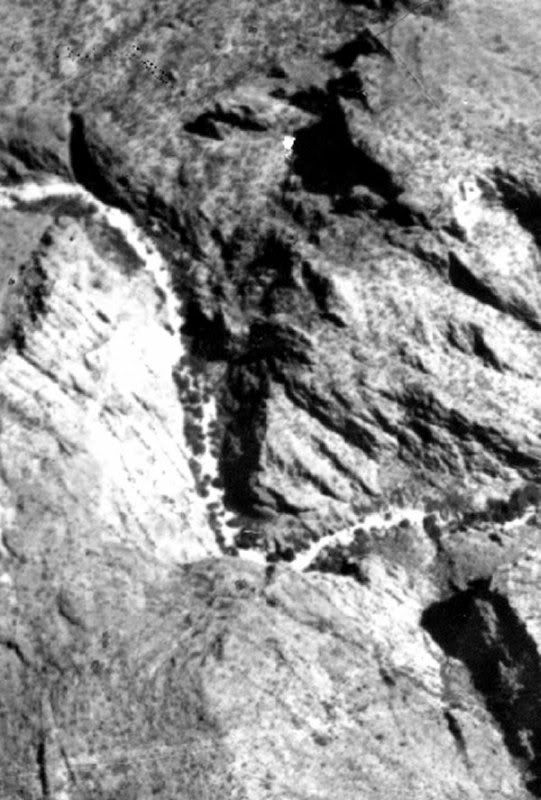 Jim