These photographs were taken by me during the filming of the A&E Documentary titled The Lost Dutchman Mine, which was filmed on location in the Superstition Mountains by Greystone Communications. I will eventually add more descriptions for them as time permits. Jim Hatt
Link to Streaming Video 1:
http://i212.photobucket.com/player.swf? ... E/5Men.flv
Link to Streaming Video 2:
http://i212.photobucket.com/player.swf? ... ercial.flv

These photographs are the Copyrighted Private Property of Jim D. Hatt and may not be copied or reproduced in any manner, public or private, without his written permission.
SEN. JOHN MCCAIN patiently waiting for Rick Davis to say "ACTION" (Take ONE. All is fine at this point)
5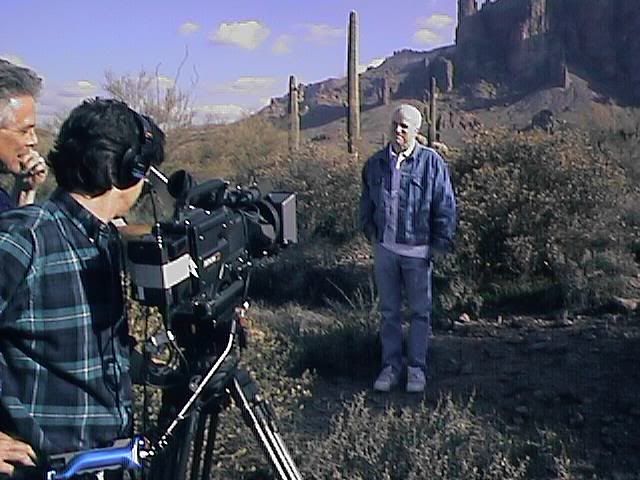 JOHN MCCAIN and a Forest Ranger in the middle of a heated dispute over an interpretation of the Wilderness Act. GOTO:
http://www.desertusa.com/mb3/viewtopic. ... 5508#p5508
for details. The Gentleman in the suit at the far right in the photo. (A McCain Aid), attended an Appeal meeting with the Forest Service, when they refused to issue a Permit to do any commercial filming in the Wilderness Area. I am at the far left in the photo, wondering how long John McCain is going to put up the interruptions by the Forest Ranger. This was the second time the Ranger had interrupted the filming, to explain the Wilderness Act to the Senator, who had been very polite up to this point, but was obviously becoming more agitated each time. Notice how the female Aid appears to be not watching the argument and thinking... "This is not good"! She looked at me several times and rolled her eyes as if to say... "This could escalate into something we really don't need here".
6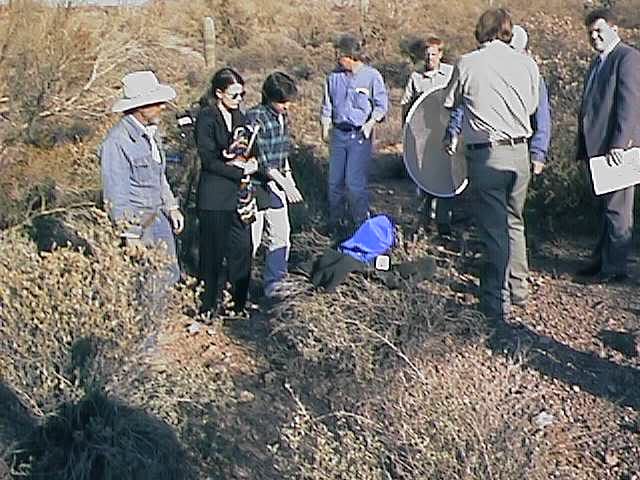 this photo is also mentioned at:
http://www.desertusa.com/mb3/viewtopic. ... 5508#p5508
Rick Davis is reviewing the statement that the Forest Service had prepared in advance and wanted Sen. McCain to present.
RON FELDMAN
8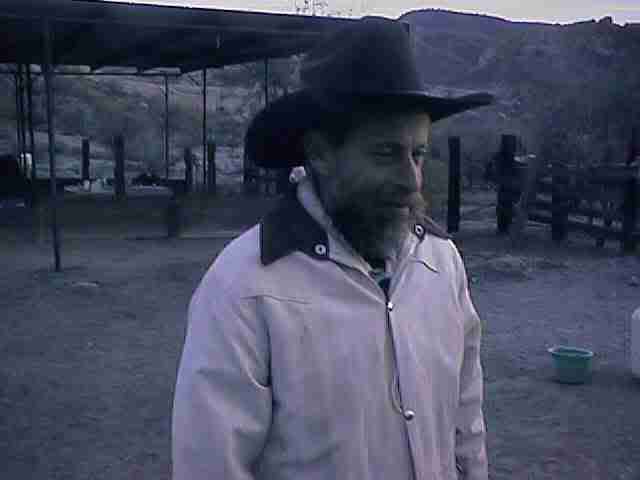 SALVADOR DELAGADILLO "Sal"
9
Rick Davis doing what Directors do… Bob Corbin trying to keep his horse from doing what horses do.
10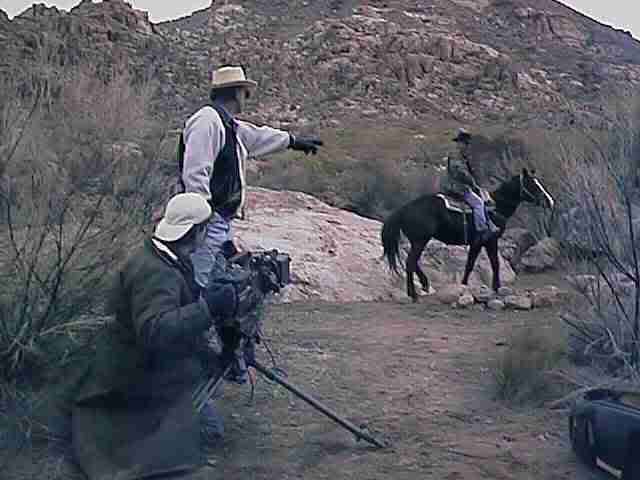 Rick and Bob still working together to try to get it the way Rick sees it in his mind's eye.
11
Rick decided to try it from another angle
12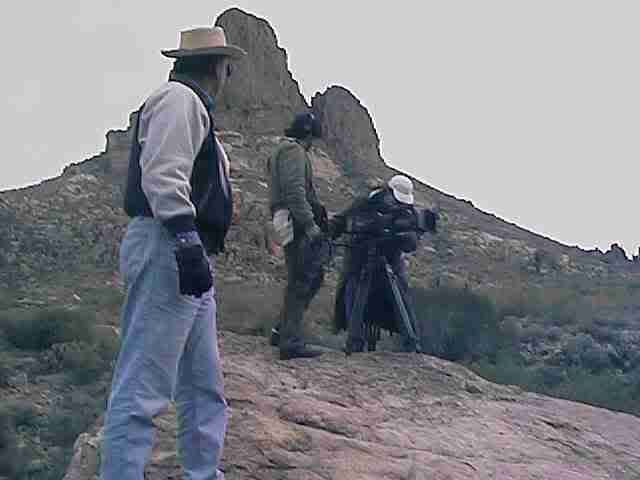 Finally got it just the way Rick wanted it
13
Rick Davis interviewing Jim Hatt as a potential character in the film
14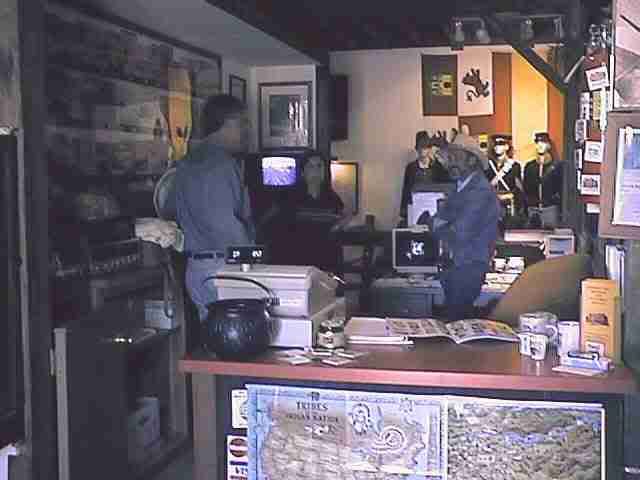 TOM KOLLENBORN followed by a Forest Ranger that was assigned to go every where we went in the mountains, to ensure that everything we did was... "compatible with the preservation of the wilderness environment". Or... just to make sure we didn't get lost in there. (I never was sure which).
15
RON FELDMAN Jesse Feldman in the background
16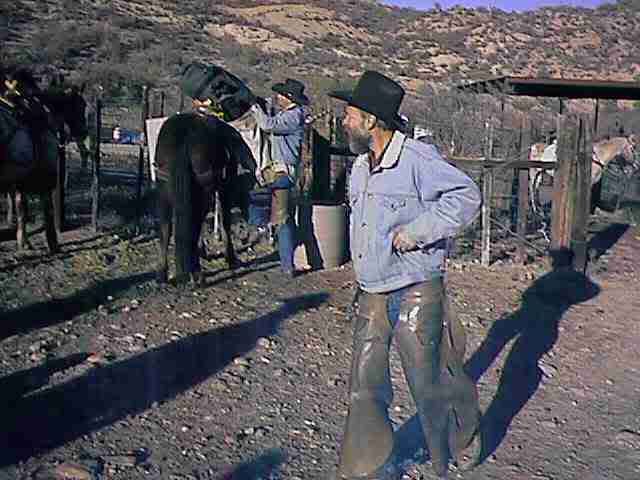 JAYNE FELDMAN She fixed us ALL 3 square meals a day, every day we spent filming and camping in the mountains
17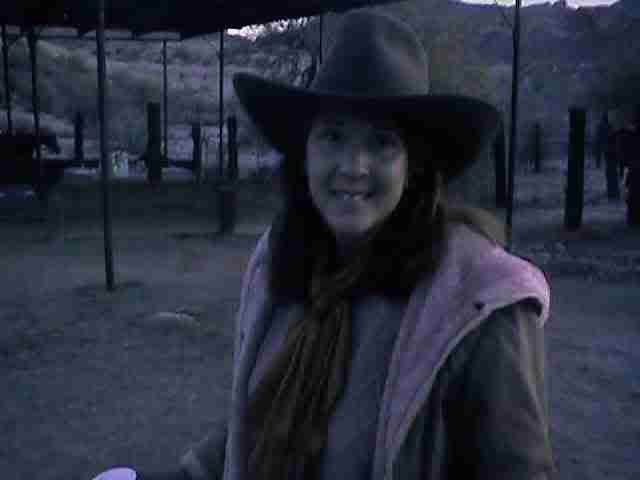 Jayne Feldman talking about some of her personal experiences in the Superstition Mountains. This scene was not used in the Documentary.
18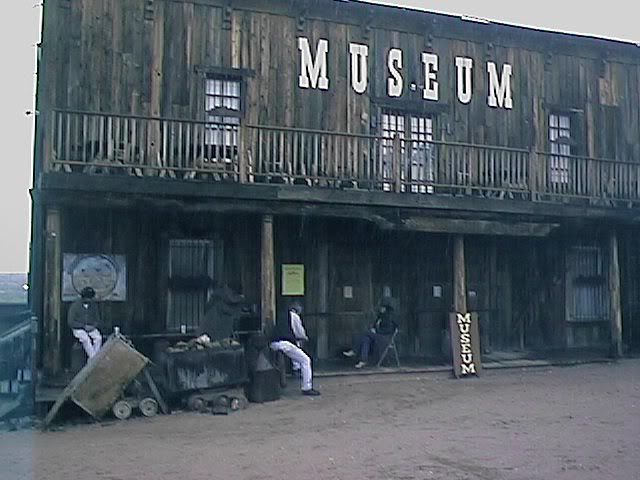 Duane Short, Rick Davis, Sound Man
19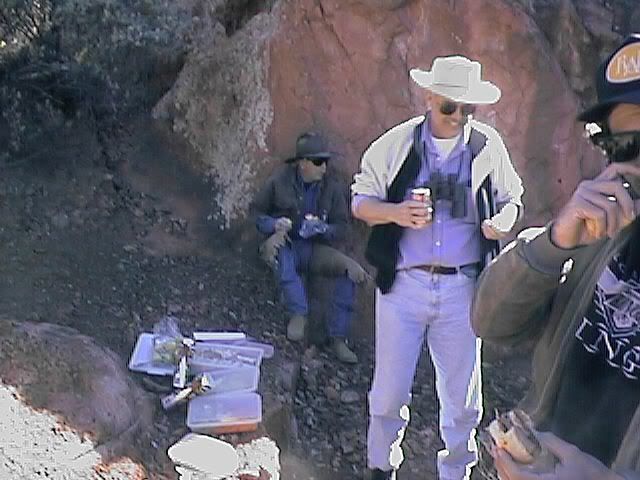 Greg Hanson, Jesse Feldman, Ron Feldman, Jim Hatt
20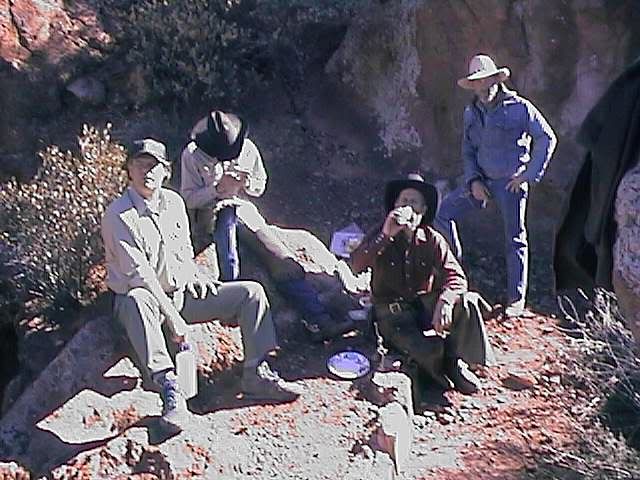 RICK DAVIS
Movie Director for Greystone Communications. Rick was in total control of everything that took place during the filming. He interviewed over 100 people before selecting who would appear in the film. He (and the film crew) slept in tents on the ground every night right along with the rest of us during the filming. He ate what we ate, drank what we drank and seemed to be loving every minute of it
21
Bob Corbin, Sal, Tom Kollenborn
22
TOM KOLLENBORN preparing to mount up
23
BOB CORBIN after a long day in the saddle. He appears to be glad to be mounted down.
24
Zariffa doing what horses do
25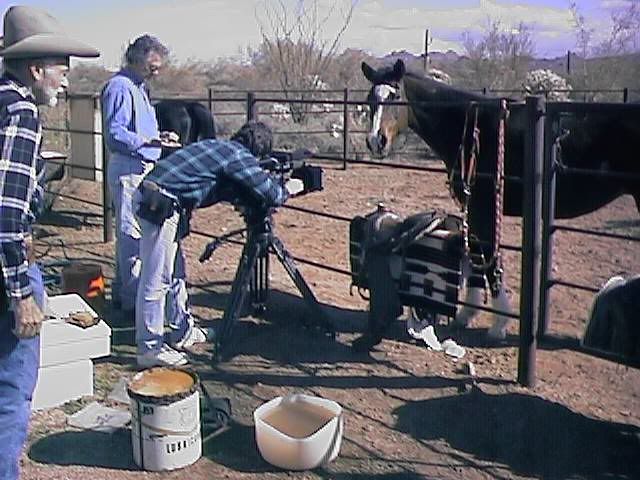 Rick is pointing at the gold in the quartz rock.
26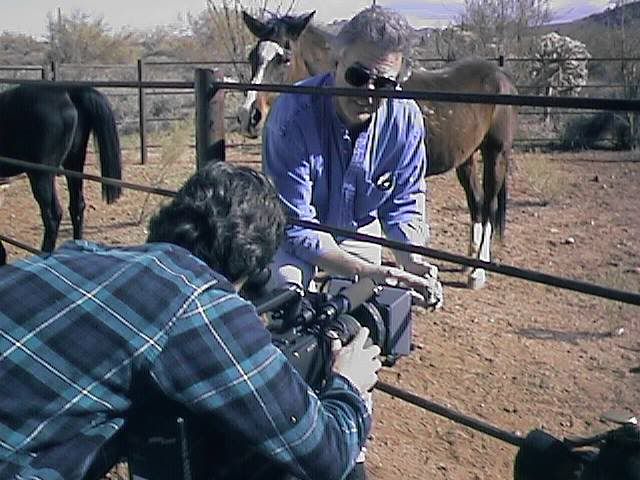 JOHN MCCAIN Taking time out to talk to a couple of cadets from Apache Junction High School
27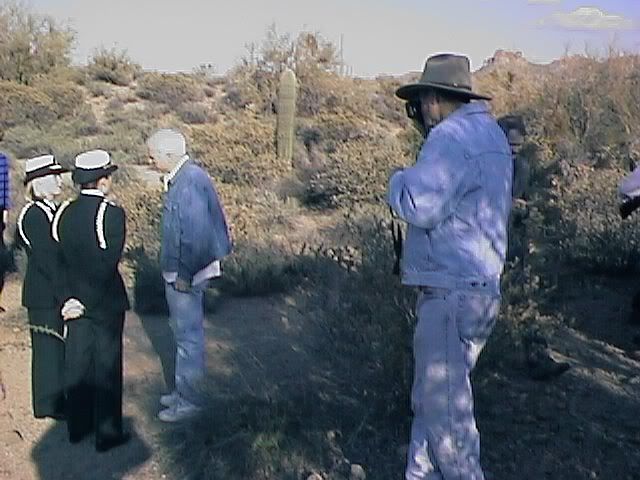 TOM KOLLENBORN & JOHN MCCAIN
28
TOM AND JOHN AGAIN
29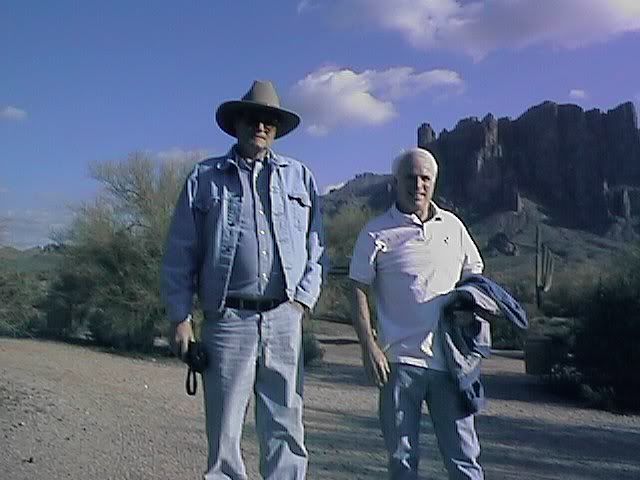 AND AGAIN
30
CLAY WORST Trying to remember where he got those things he he brought out to show Rick.
31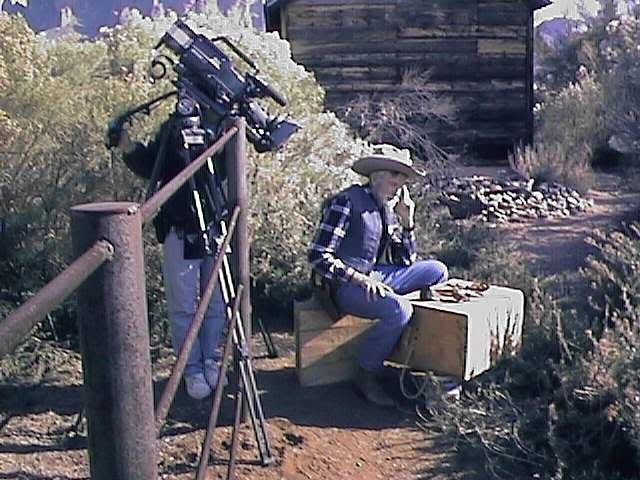 John McCain did not have anything else to say to Greg Hanson
32
Take 3 – resuming after another phone call from Gingrich
33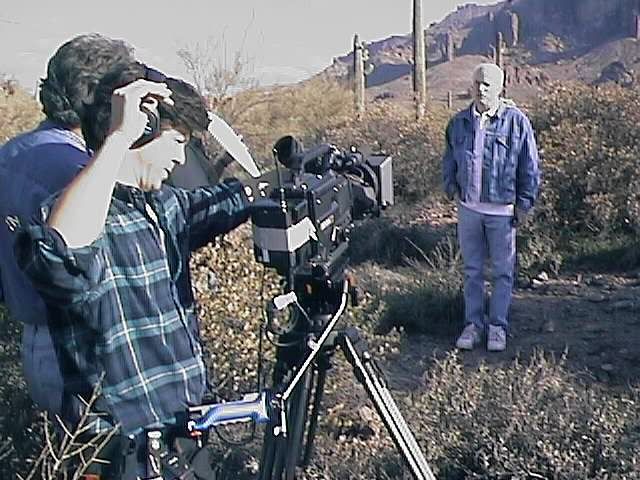 After the filming in the mountains was completed, we all met in the upstairs meeting room of the SMHS Museum. Rick had asked us all to bring in photographs that he could make copies of for use in the movie. Whenever you see still photos in the move, they were collected on this day. In this photo Rick is examining Clay's photo of Richard Holmes (Brownie's father) and it was used in the movie.
34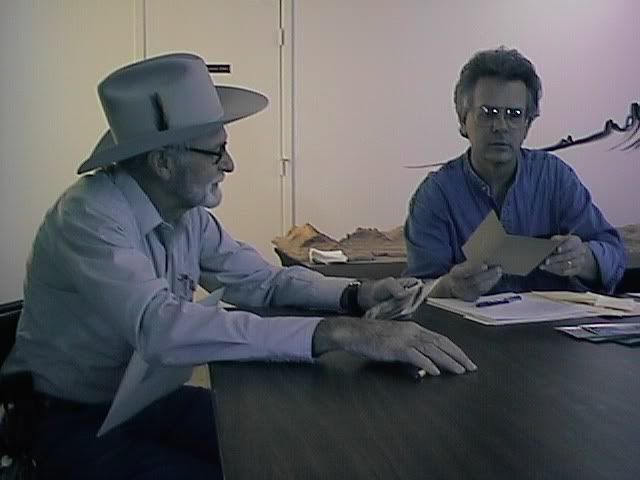 Ron Feldman, Carl Boderick, Clay Worst, Greg Davis, Jack San Felice
35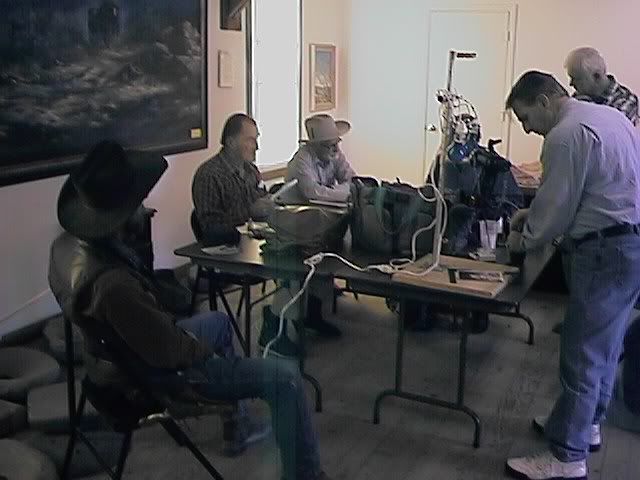 Ron and Carl
36
Rick Davis and Greg Davis (No relation to each other)
37
The photo below has an interesting story behind it. When they were filming Sen. John McCain, he was interrupted several times by phone calls which he stepped way off to the side to answer. He later told us that they were all from Newt Gingrich. During the calls, we could all hear him shouting "Who LEAKED it"? into the phone over and over again. He did not tell us what they were about, but he did say that there would be some BIG breaking news before the end of the day. Later that evening while watching the evening news, they broke the story about Bill Clinton and Monica Lewinsky.
38
Rick Davis directing Clay Worst and Jim Hatt on the proper use of a Metal Detector and Proton Magnetometer
39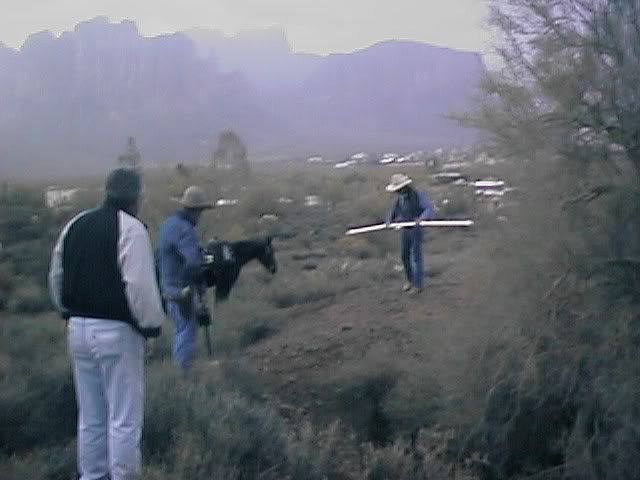 Helen Corbin being interviewed about her book
CURSE OF THE DUTCHMAN
. She is sitting on the staircase leading to the upper level of the Superstition Mountain Museum when it was located in the Goldfield Ghost Town. This scene never made it into the Documentary.
40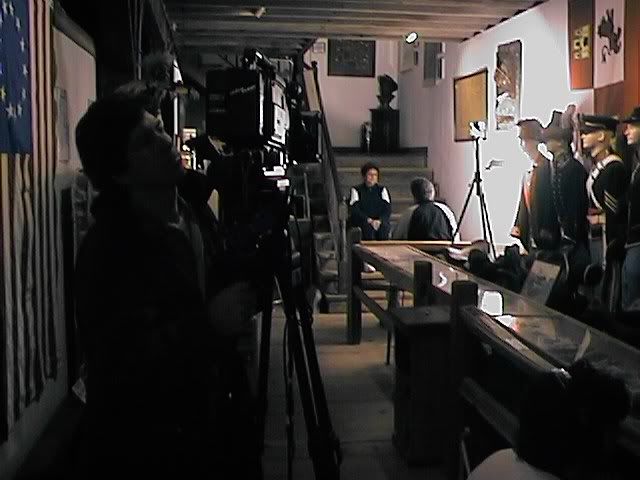 Bob Corbin looking around the Museum while they were interviewing Helen
41
Jayne Feldman being interviewed on the front porch of the Museum
42
They tried filming Clay on his patio with the Superstition Mountain in the background, but a slow constant rain forced them to move into his living room. This is where all sound and video footage came from where Clay tells the Holmes version of the story. A lot of this sound track was used as narration behind a lot of video and still photo footage.
43
Jesse Feldman, Duane Short, Jim Hatt, Bob Corbin We called this photo "Corbin's Army" named so after a similar photo of Ed Piper and his crew titled "Piper's Army" in several books.
44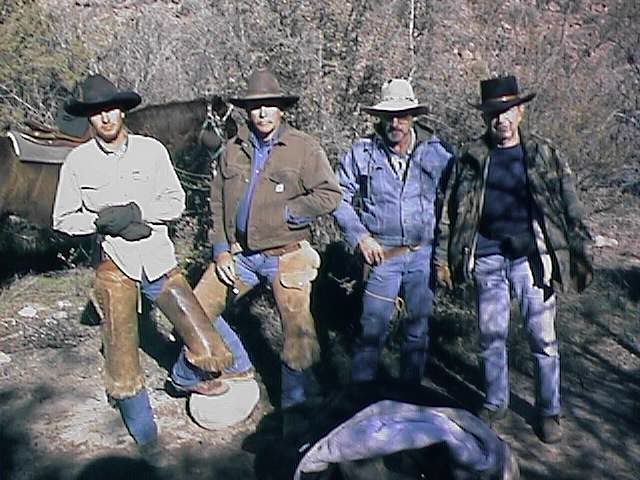 Jim Hatt standing in the area where Adolph Ruth's remains were found
45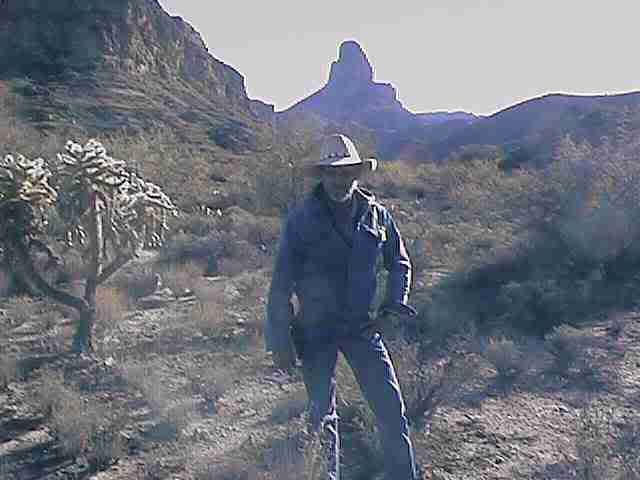 Tom Kollenborn (center) led us to the area where Ruth's remains were found.
46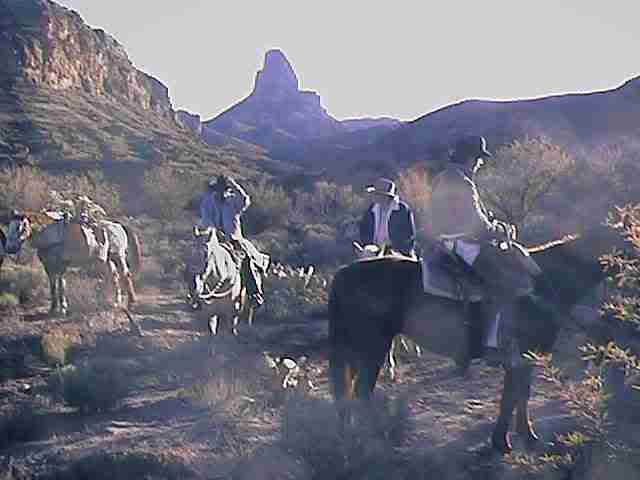 Clay and I still trying to swing those instruments the way Rick wanted us to
47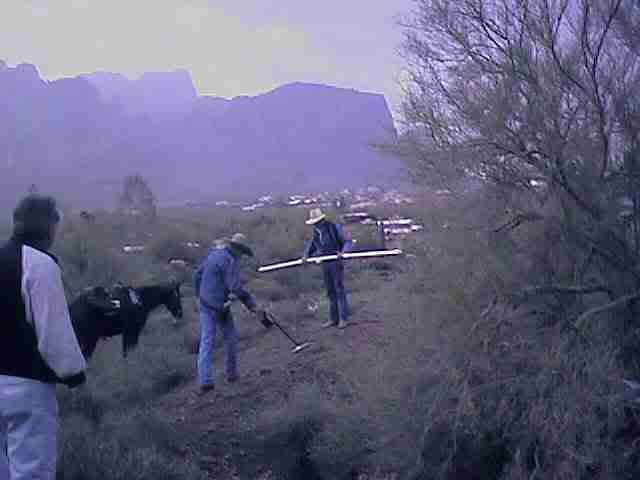 DORIS ABBOTT (My "significant Other" for the lat 21 years)
Doris was the manager of the Superstition Mountain Museum after me, and at the time the Documentary was filmed. She worked tirelessly collecting all the historical information about the legends and lore of the Superstition Mountains requested by Greystone Communications, months before the main characters were selected and the filming began.
48
Helen Corbin being Interviewed
49
RICK DAVIS and CARL BODERICK Carl would always introduce himself and then say "No relation to Bo Derick" When he introduced himself to Rick that way. Rick replied. "I know Bo Derick, she is a friend of mine, Believe me sir… You're "NO" Bo Derick"!
50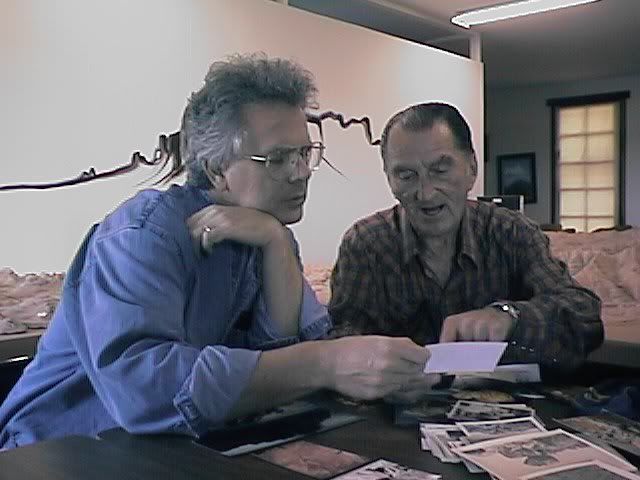 CAST & CREW at the Indian paint Mines
51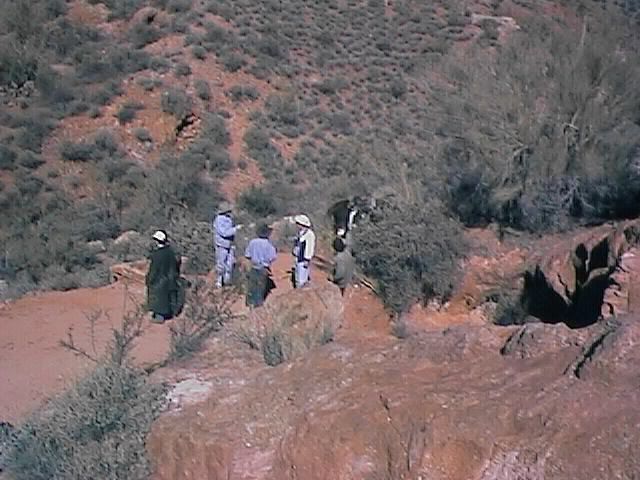 Bob Corbin and "Cameraman" comparing GPS readings.
52