I was notified by one of our forum members (Roger) that another hiker has "gone missing" in the Superstition Mountains.

Jesse Capen 35 yrs old from Denver, Colorado decided it was time for him to have a first hand look at the Superstition Mountains. He arrived in Arizona sometime just before Thanksgiving, and began organizing his search for Superstition's Gold.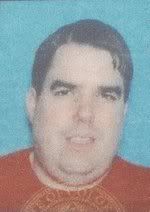 Jesse Capen

Nobody knows exactly when Jesse went into the mountains but on Sunday December 20th 2009, an unidentified hiker notified the Maricopa County Sheriff's Office, via the Canyon Lake Patrol, that he had found an abandoned campsite and vehicle not far from the site of the Old Tortilla Ranch.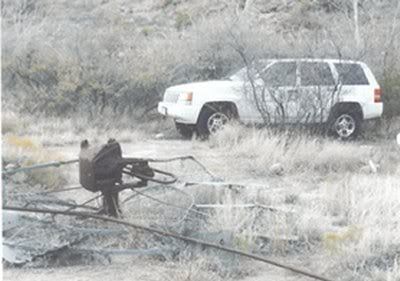 Jesse's Jeep when it was still at the Trailhead

The Sheriff's Office took the report, and on Monday morning, ran a check on the vehicles license number, but since there were no missing persons reports, thought little more about it at the time. A call to the Colorado residence where the vehicle was registered, resulted only in them learning that Jesse was in Arizona on a Treasure hunt.

Tuesday morning 12/22/09 someone was sent to Jesse's campsite to check on him and ensure that he was OK. They found his campsite in poor condition, having been ravaged by a storm, and all of his personal effects (Wallet, Credit Cards, Cash, Cell Phone, Food and Water) inside the tent. By all appearances they estimated that the campsite had been abandoned for 8-10 days.

Wednesday morning, 12/23/09 search and rescue teams with search dogs, were dispatched to search for Jesse Capen, but found no trace of him.

Thursday 12/24/009 the MCSO sent in more ground rescue personnel and air support for the search.

After hearing about this, I made a few phone calls and found out that Jesse still had not been found, and the "Official" search had been called off, because they had already covered the area where they had expected him to be, and had no idea where else to look.

I had a hard time sleeping last night, thinking that if he was lost out there, he could still be alive if he had any kind of rations with him at all. There has been enough rain in the last few weeks, that he should not have any trouble finding water, even if he had fallen, broken his leg, and had to crawl to get to it. The fact that his backpack was found in his tent, suggested to me that he was not intending to venture too far away from camp when he left it.

Being very familiar with the area where his camp was found, and the legends that apply to that area. I concluded in my mind that he could have only been working one or two places out of that camp. It appeared to me that he had done a considerable amount of homework on the subject, before coming to Arizona, and if I was correct in what I was thinking. I had a couple of hunches about where to search for him. Indian Spring Canyon, or the area where Bilbrey had found the Stone Crosses. More than likely, Search and Rescue had already covered those areas, but I knew I wouldn't be able to get it out of my mind until I went in and looked around myself.

It was around 10:30 Am when I arrived at the Tortilla Trailhead and the only vehicle parked there, was a small compact car with Colorado plates on it. I assumed it to be a vehicle owned by friends or relatives of Jesse's that were continuing to search for him alone.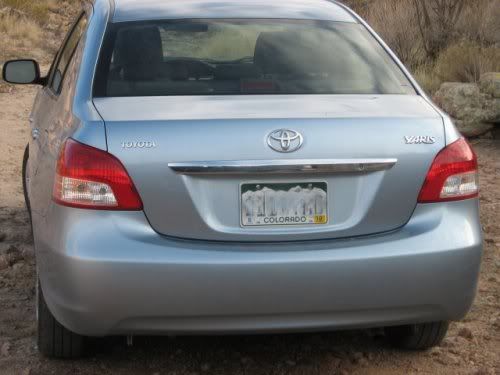 I pulled into the area around 11:00 AM where Jesse had parked his Jeep, and it was no where to be found.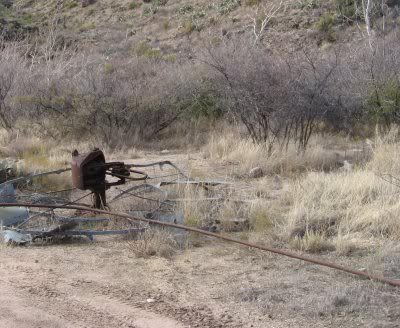 I decided that the MCSO might have considered it to be evidence and towed it away, so it would not be vandalized. I headed up the trail hoping I was wrong, and that Jesse had driven the Jeep out himself.

I spent about 5 hours searching in Indian Spring Canyon. Climbing to high points and looking all around for any signs of anything unusual on the ground or in the sky. It was about noon when I heard a chopper that sounded like it was going down Fish Creek Canyon. Next thing I knew it went right over the top of me and headed up Indian Spring Canyon.



Link to Chopper video


http://s212.photobucket.com/albums/cc73 ... hopper.flv

I don't think they saw me, and made no attempt to get their attention, because i didn't want them to see me and think I was Jesse, whom I assumed they were looking for. That ended my hope that he had driven his Jeep out.

They made three passes over me circling the area before they flew south and out of sight. I never saw them again the rest of the day. It was around 3:30 PM when I started heading back to my truck. Never saw any other people out there the whole day.

I did get to search one of the areas I wanted to look in, but the other one (Where Bilbrey's mining claims were) will have to wait until Thursday. Hopefully the people that own the little blue Toyota at the Trailhead will have found him by then.

In the mean time, If anyone hears any updates on the news please bring us up to date.

Jim