Friday Dec 11
9 am to 5 pm
39195 n Taylor ST Queen Creek, az
Take the Ironwood exit and head south. Turn right on Ocotillo and then left onto Taylor. Follow Taylor all the way to the end. The property is the last house on the left. You will see the large pet wood stumps all along the driveway.
The material is a little bit of everything. The former owner worked at the Inspiration Mine, Magma Mine, Ray Mine, and several other smaller mines. He also owned a large piece of land in northern AZ that was covered in Pet wood, Large Pet Wood!
The short list is: Chrysocolla, malachite, azurite, pet wood, agates, fossils, jaspers, geodes, thundereggs, etc...
The material at the estate sale is sold by the bucket. $30 flat. You can fill as many buckets as you want. The larger pieces that don't fit in the buckets can be negotiated, but I usually sell them as two or three buckets depending on material and size.
Hers an idea of the rock pile you can hound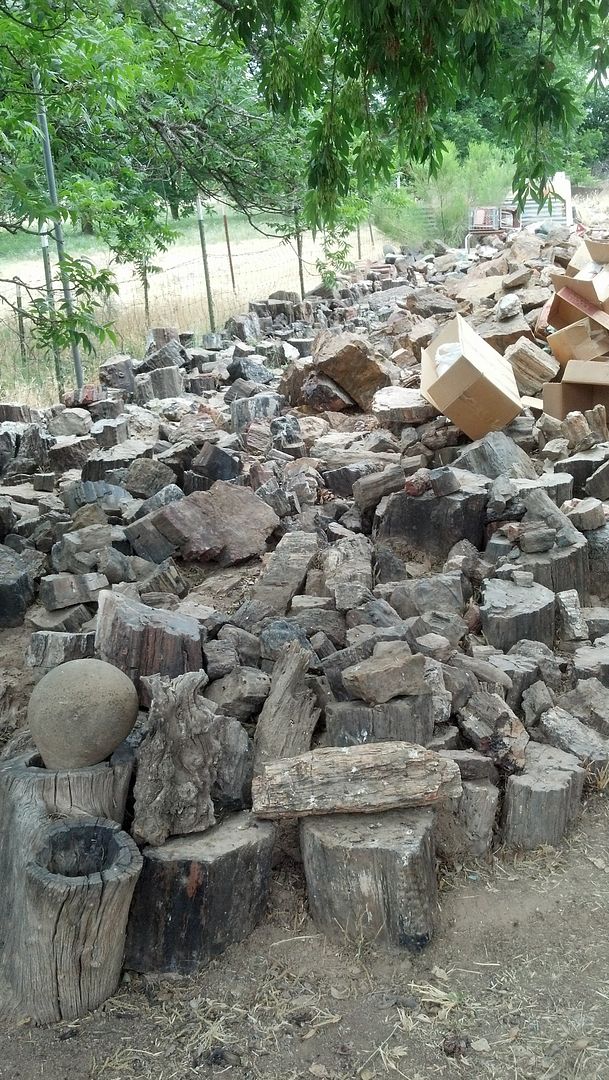 and some choice rocks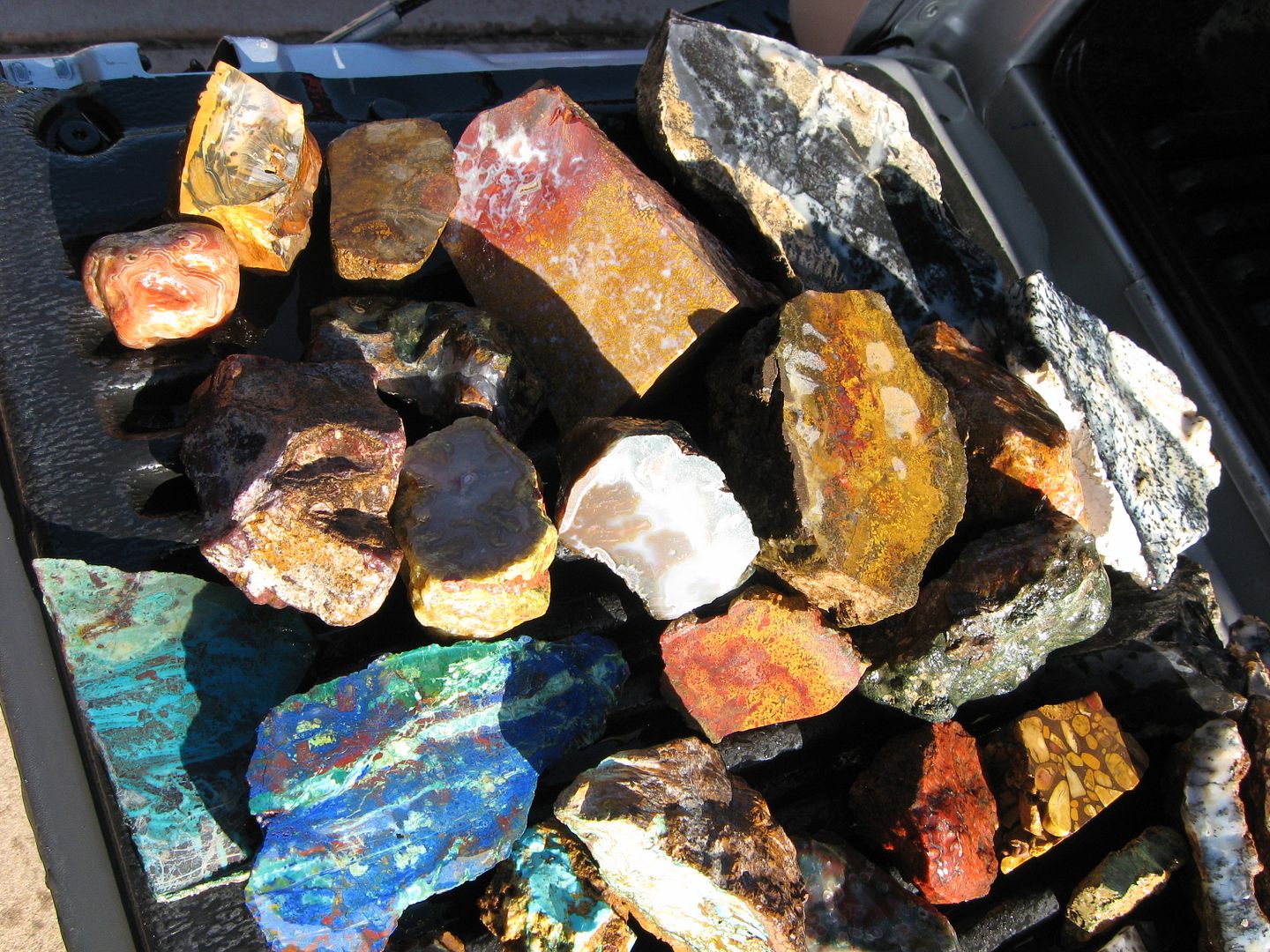 support your local rockhounds!
Thanks & see you there
Ed