Last week, I told Plays in the Dirt that I would post some images of my next trip. I didn't tell him I was about to leave for a weekend on the Kern Plateau. These are not the highest quality, as some were taken using my cell phone and the others were taken by a very tired rider. But if you've never been there, you'll get the idea.
This one is of a prescribed burn going on near Jackass Peak: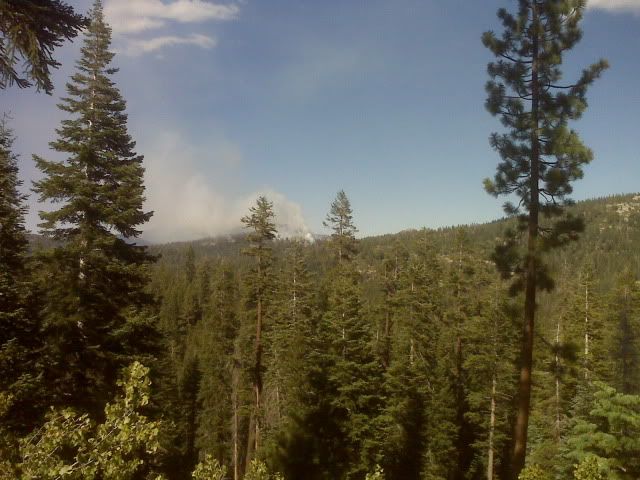 Troy Meadow: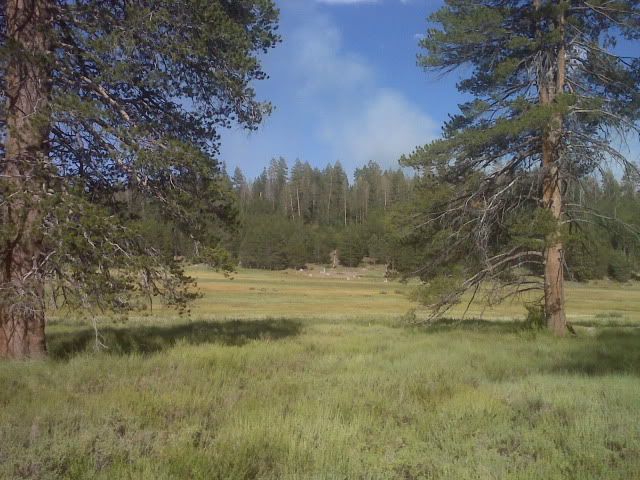 My two dogs in Powell Meadow: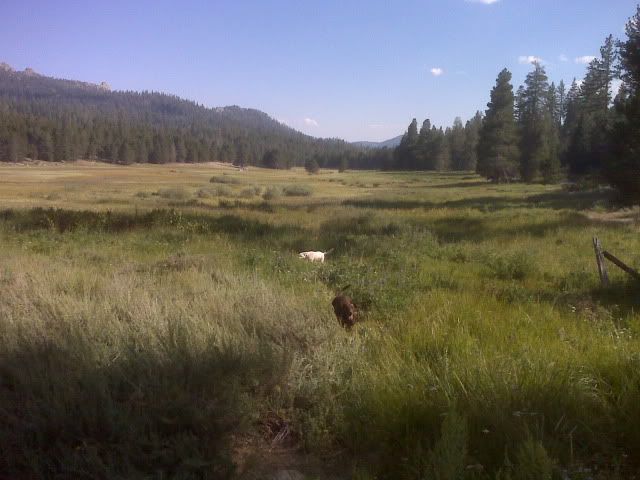 A water tank right next to the road: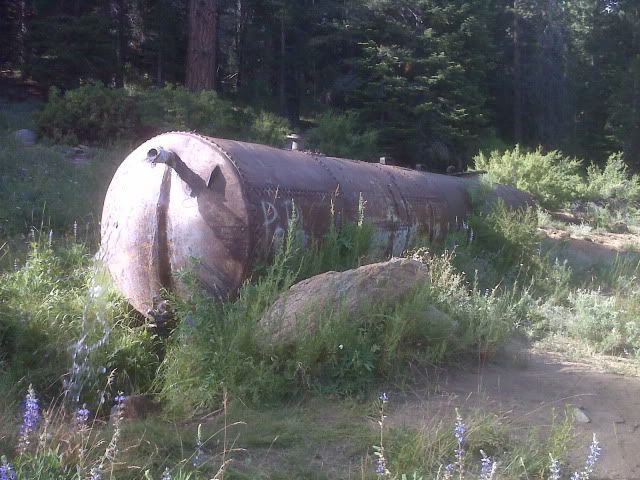 Some of the riders in our group: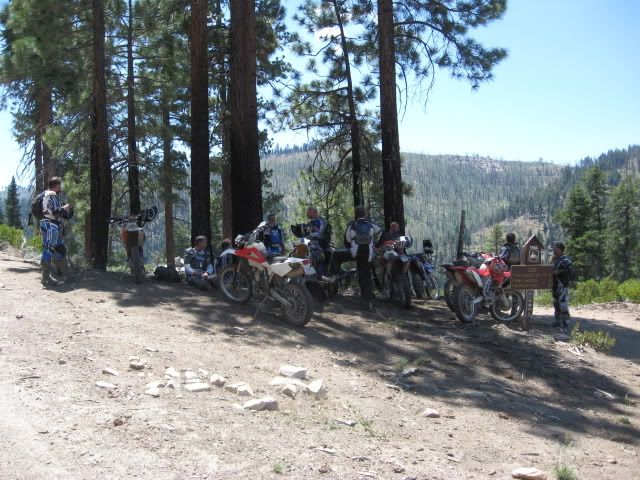 These are all a view from one of the several dirt roads in the area: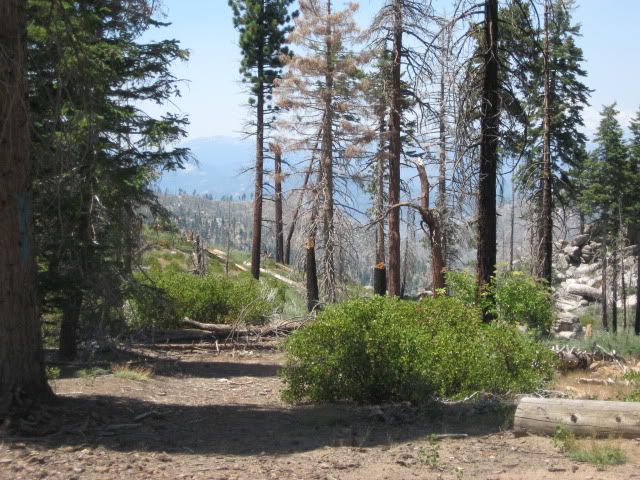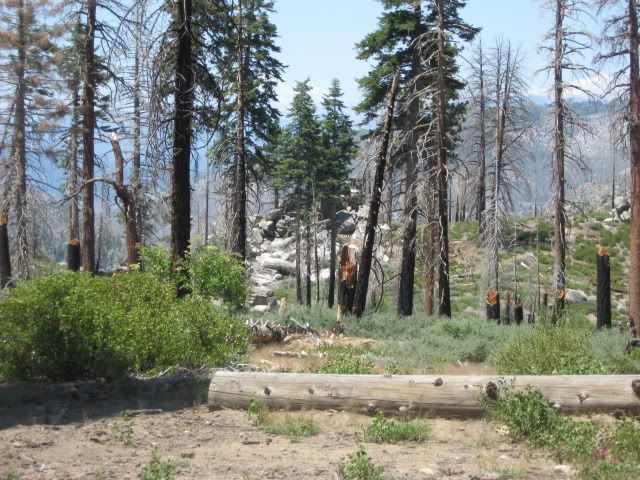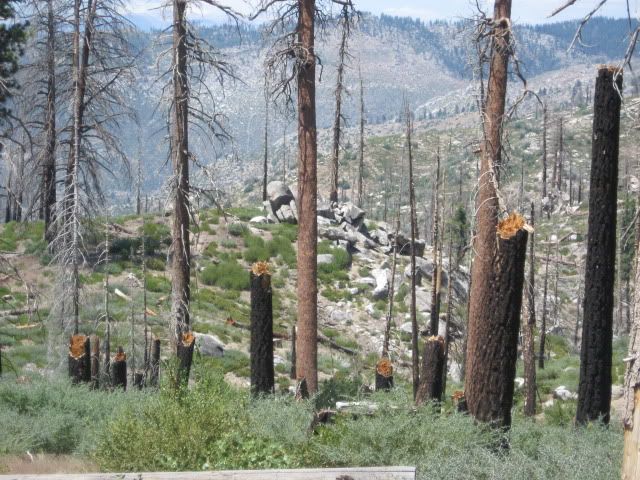 This area is the one often referred to as Kennedy Meadows. It's a historic motorcycle and 4X4 limited use area operated by USFS. It is now almost fully surrounded by Wilderness areas. As you can likely see, several fires swept through here in the last decade. Some of the trails and roads here were created years ago for local residents and long-term visitors to do their hunting, fishing, and exploring, and avoid having to go the long way around for their business. Nowadays, OHV enthusiasts, campers, rockhounds, birdwatchers, hikers, and backpackers also use the trails and roads to recreate. It's a shared use of public lands that seems to work quite well. There has been an ongoing forest fire north of our location that has been going on for a month. During the night, the local winds would shift, and the smoke and ash was detectable by morning. Most of the singletrack trails are fairly technical, so speeds are usually low and physical exertion is high. It's a great workout! Other than a few cases of monkey butt among those of us who don't ride as often as we once did, everyone came out unscathed. I'm looking forward to the next trip. Maybe before year's end. We'll see, as there are many things on the agenda.
Cheers!