Young Turkey Buzzards (Bite my tongue)



Turkey Vulture (Cathartes aura)

Thanks Jerry

Here is something you don't see every day. Salvador and I made another trip up into the high cliffs behind Tortilla Flat, looking for a cave we had read about. We didn't find the cave, but we did come upon two very young Turkey Buzzards. The first one was just sitting about 20 feet away from us on a rock. He didn't seem to mind us being there until Sal took a couple steps closer. The little guy jumped off the rock and started running down the hill. We were standing there watching him, when Sal said he heard a Rattlesnake down where the little Buzzard had just run to, and said "De snake weel geet heem", and off he went to save the him from the snake. While Sal was on his mission, I found a second little Buzzard that I watched disappear into a hole. When Sal returned with the first one, I showed him the hole I had found, and told him that a second little Buzzard had gone into it. When Sal put his up there close to it, he wasted no time disappearing into the hole too.

Score: Sal One… Snake Zero!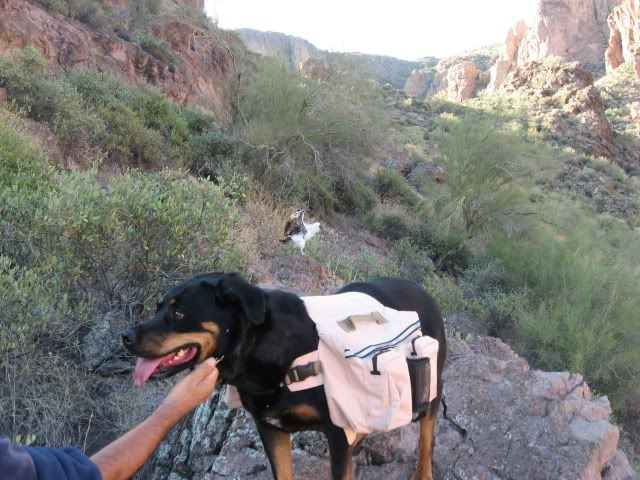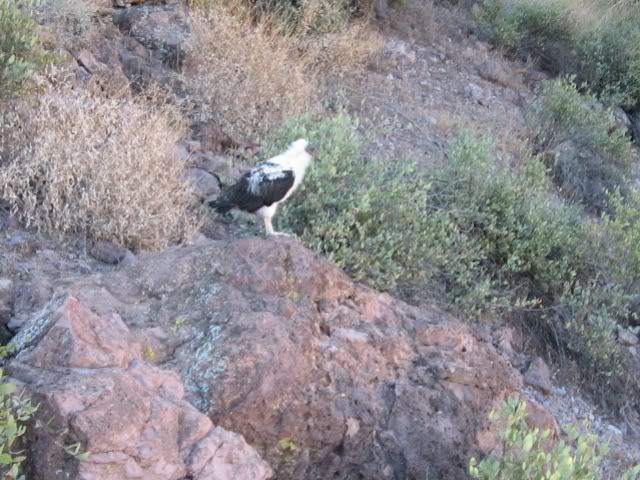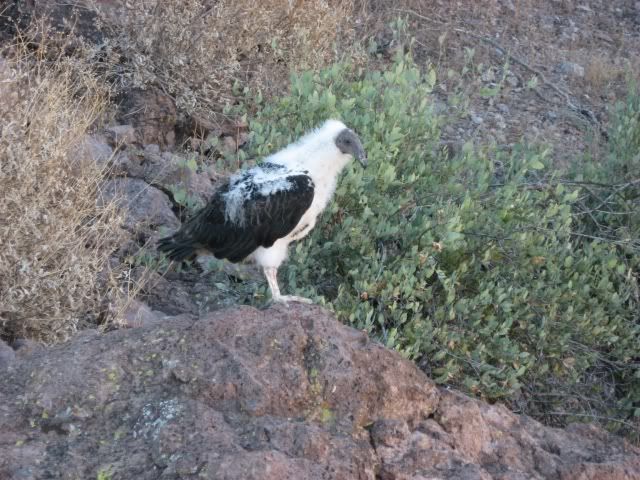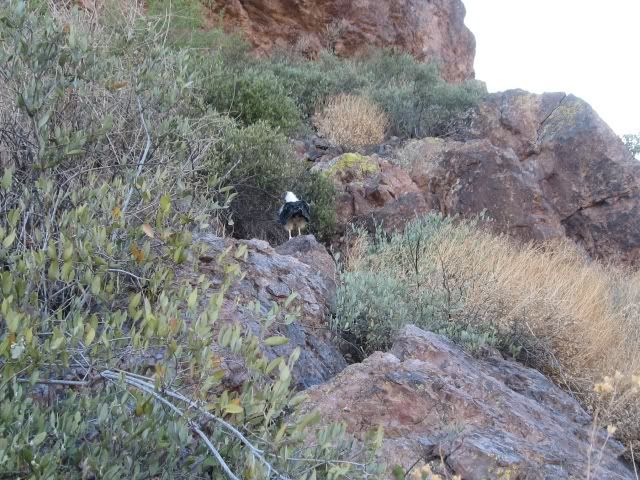 Link to Video:
http://i212.photobucket.com/player.swf? ... zzards.flv