Someone/s didn't agree with these signs being put up by the BLM. The first one that is shot-up says, "Wilderness Boundary Behind This Sign, and the one broken-off and lying on the ground says, "Responsible Uses."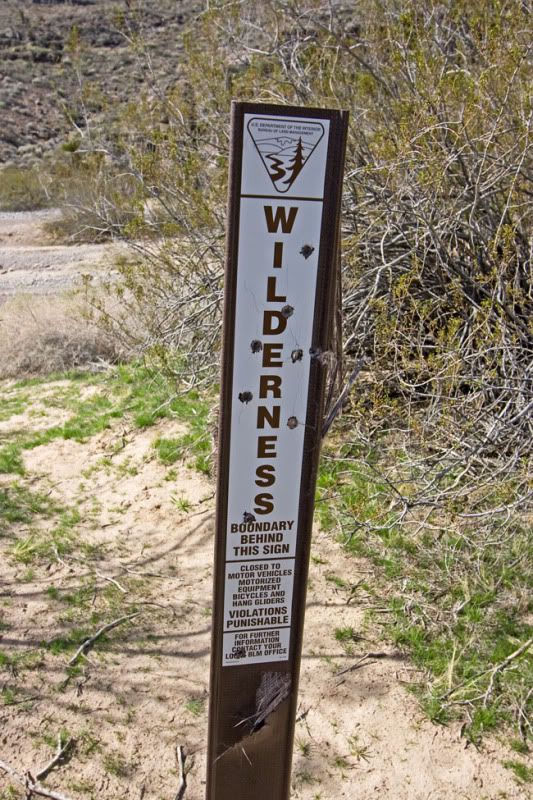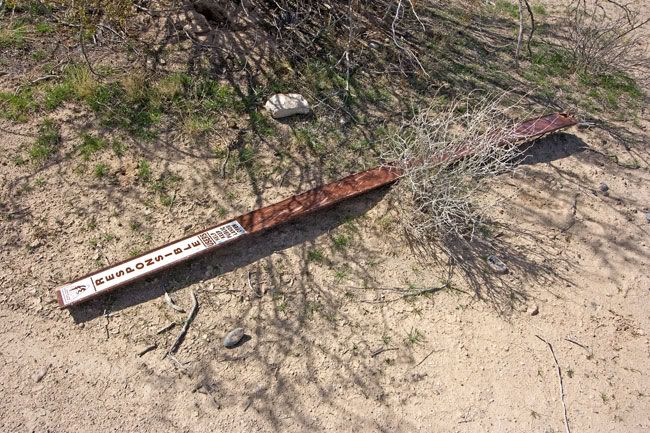 I discovered these signs today when I was out hiking with my elderly friend documenting and shooting Petroglyph Photos in a wash way out in the desert.

Whether it's right or wrong that these areas have designations, it's actions like this by individuals that may eventually get areas closed down. This particular area has a lot of Petroglyph Panels in which part of it has the Wilderness Designation.