Why Are Areas Closed Down To OHV's?
Posted: Fri Apr 09, 2010 7:18 pm
There are several reasons why particular locations are closed-down but I feel that the most common reason is due to the lack of rider responsibility that often results in damage to the environment and landscape. I evidenced that today when I took my quad and rode through the north end of the Valley Of Fire. While most of the area is open use, there are some locations along the way that are posted no motor vehicles. But despite the fact that there are areas that are closed there are riders who feel that these signs posted by the BLM are just suggestions and ride there anyway. This results in areas being damage by trails being carved in the hillsides which leads to erosion amongst other damage. When budget restraints limit the ability to enforce the laws, and the damage becomes too severe, the BLM has little choice but to begin the proceedings to close an area down completely. These actions hurt everyone, not just the irresponsible riders.

The following are Photos that I shot on my ride today. Every Photo shows an area that was clearly posted "No Motor Vehicles" and covers a wide area throughout the wash.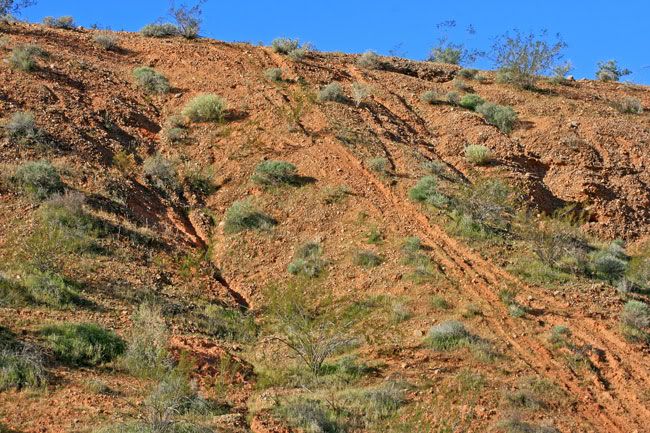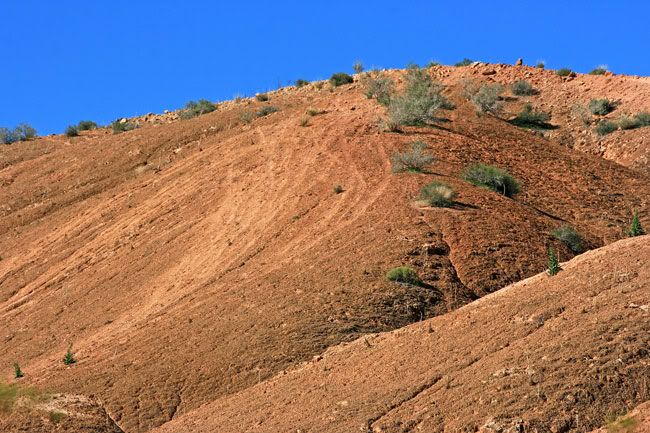 Shortly after I shot this last Photo (above) two riders on racing quads blew right past me and on up the hill totally ignoring the clearly visible sign.

Go Figure....

Plays (Greg)