Reverse side of Lower Trail Stone...."DON"
Photo by Don Gilmore: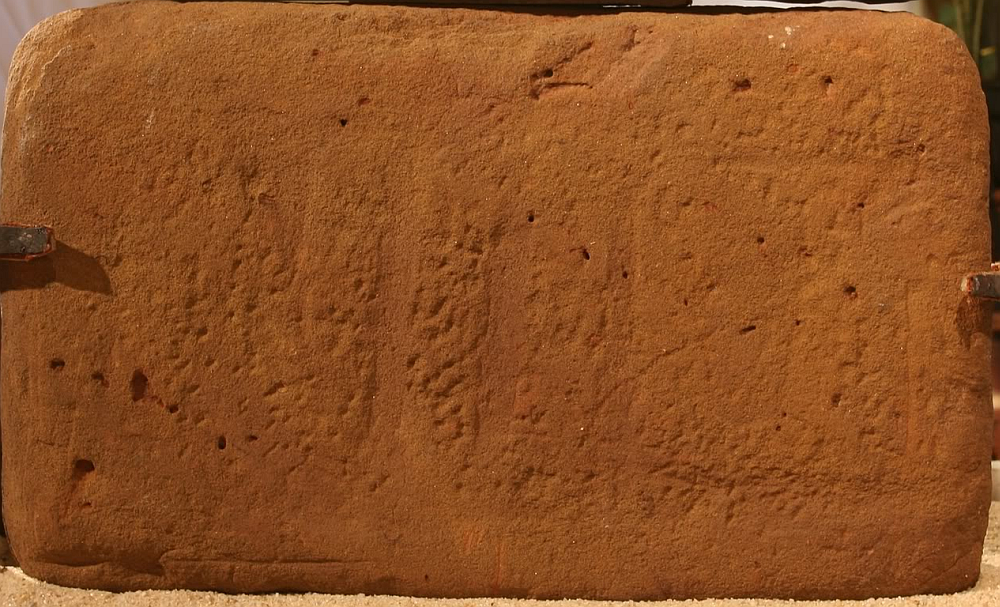 It has been suggested that the worn appearance of the surface is evidence for the origin and age of the two "trail" stones. At least one author of several articles (Azmula) has claimed the two Trail stones were once used in the floor of La Nuestra Sonora de la Asuncion de Arizpe, where they were discovered during renovations by the Franciscans some time after the expulsion of the Jesuits in 1767.
While I believe the Trail stones may originally have been used for flooring in the church, I consider it more likely that the two Trail Stones were carved after they they were removed from the floor during renovation and expansion of the church while Fr. Carlos Rojas was Father Visitor 1748-1767.