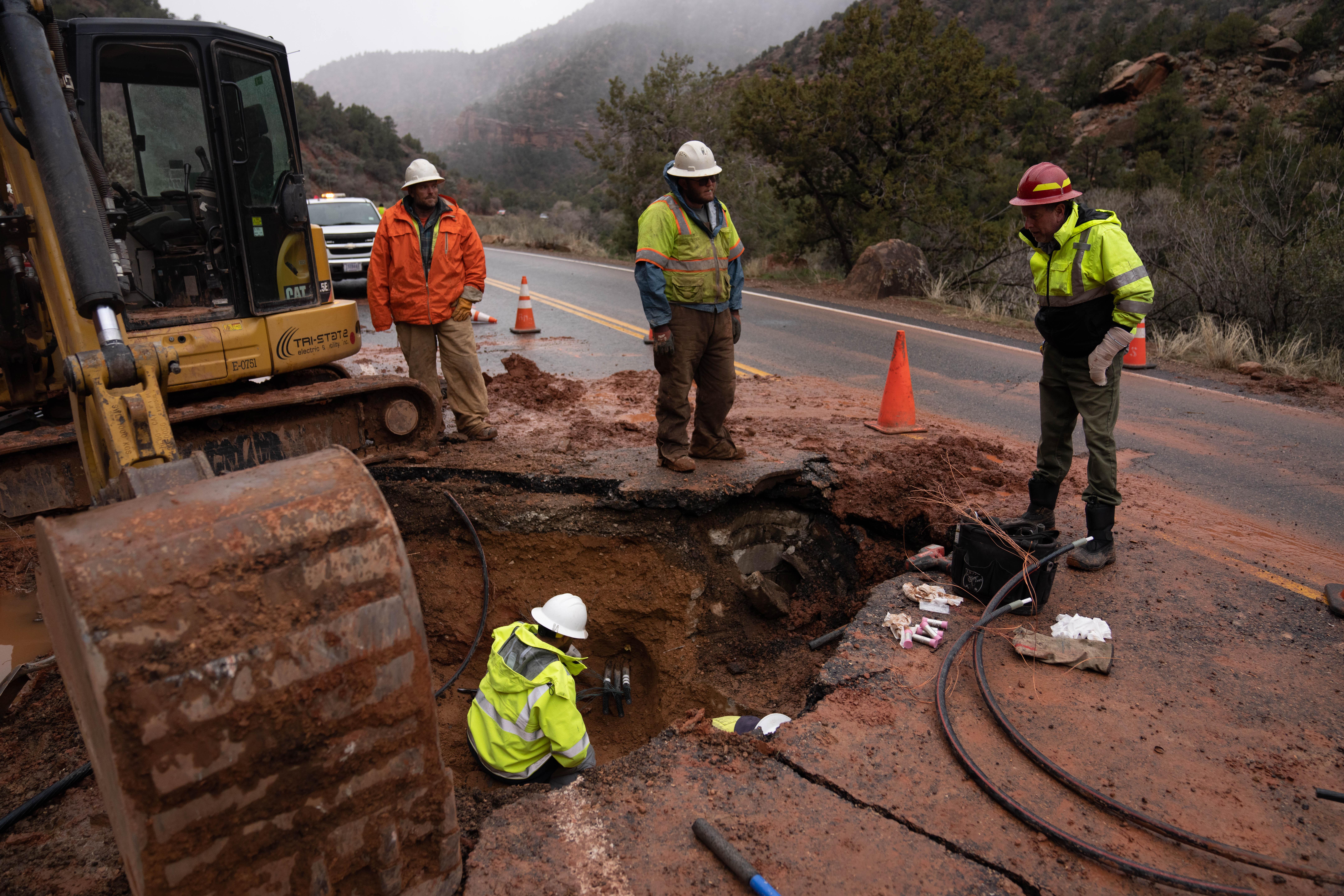 National Park Service staff are responding to rockfalls on Zion Canyon Scenic Drive and road damage on Kolob Canyons Road. These are the most recent of several similar but smaller events experienced along park roads and trails this winter.

Work to address rockfall and road damage may affect visits to Zion, and you can always get the latest information at go.nps.gov/ZionConditions.

See public domain photos and video b-roll online.
Zion Canyon Scenic Drive
Single lane open near the work area.
Engineers and maintenance staff are:

Assessing methods for road repair
Repairing a damaged sewer cover and the vertical pipe (riser) that connects it to the sewer line.
Completing work with a utility company to repair damaged buried electrical lines.

Electrical service to Zion Lodge was interrupted from late on March 21 until the afternoon of March 22.